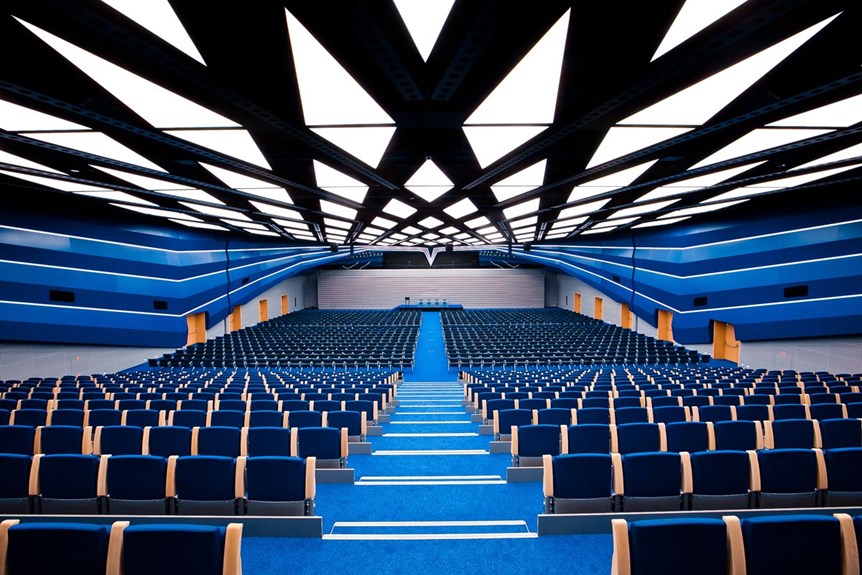 PLENARY HALL
The plenary hall of Poznań Congress Center for nearly 2 000 people.
The hall is fully adapted to the needs of persons organizing congresses, concerts, banquets and top global special events. And thanks to its direct connection to the complex of four MTP halls, the facility allows to simultaneously organize conferences and events for nearly 20 000 people.
Characterized by outstanding modern multimedia facilities

EARTH HALL IN NUMBERS
• 1 925 M2 area  • 1 000 M2 foyer area
•
8,5 M

height  •

55 M

length  •

35 M

width
Arrangements of the Earth Hall
The Hall of the Earth can be arranged in many ways - from the cinema arrangement, through the layout of the forum, where the centrally located stage is surrounded by a telescoping auditorium, to a division into two separate rooms. Each of the arrangements is additionally supported by the most modern audiovisual equipment.
Space arrangement Cinema
1,850 people
700 seats on the grandstand and from 1,000 to 1 240 chairs on the floor (depending on the size of the scenes)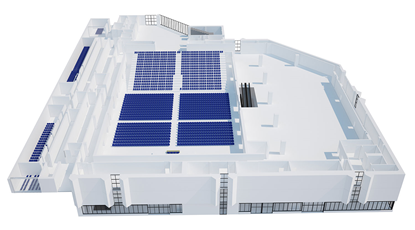 Space arrangement Forum
1,750 people
1 400 seats in two stands and 350 chairs on the floor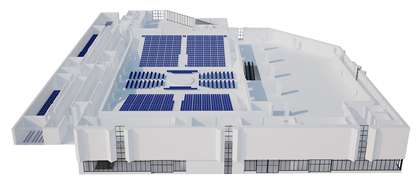 Arrangement of two rooms
Smaller - 600 seats in the stands
The larger - 700 seats in the stands and 350 seats on the floor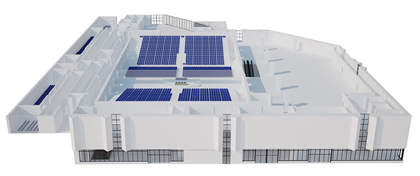 Banquet system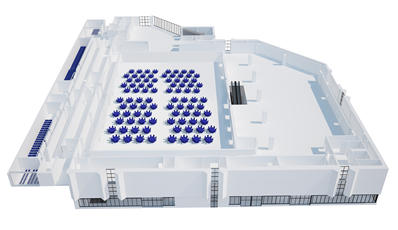 EKRAN O POWIERZCHNI 120M2

On a 120-meter screen and a series of smaller remote-controlled monitors, Full HD images can be played from up to 64 sources. The room also has excellent acoustics, and thanks to the multimedia information system, the use of surveillance cameras and comprehensively equipped directors, it meets the conditions for the organization of both scientific congresses, performances and symphony concerts.
High-Tech technology:
• multimedia screen with an area of 120 m2,
• Bose conference and cinema sound system,
• stage lighting,
• multimedia information system based on the NEC monitors network.
• 60 wired and wireless Sennheiser microphones
• 48 stage winches with a capacity of 250 and 500 kg
• 12 booths for simultaneous interpreting
• 2 director's cabins